Adult Film Star Vicki Chase's Steamy Relationship With Cannabis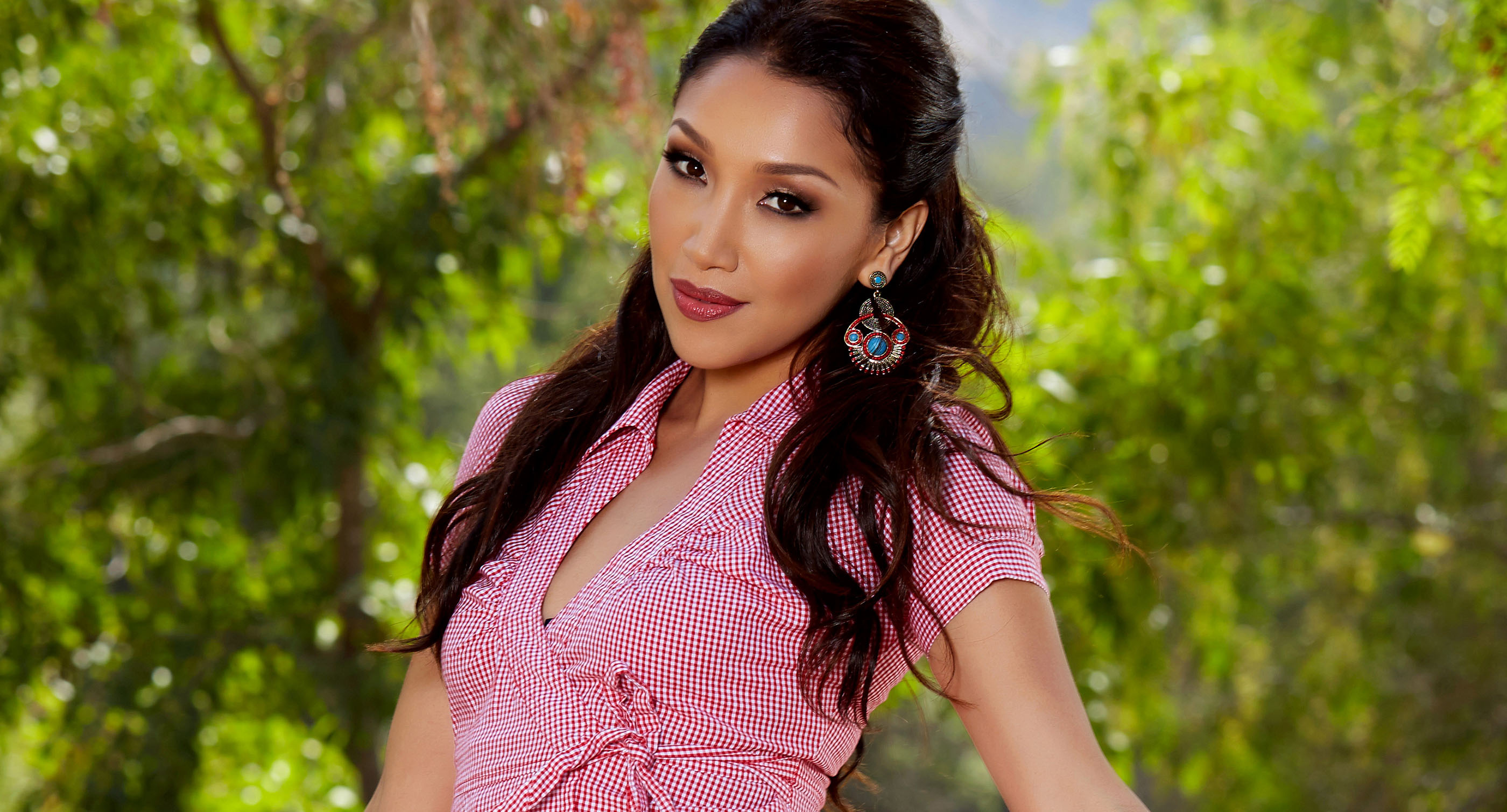 Vicki Chase is a gorgeous, all-natural Mexican beauty who has made quite a name for herself in adult entertainment. Vicki has won two AVN Awards, one XBIZ Award, and seven XRCO Awards. On her social media pages you can often see her relaxing with some herb so we decided to sit down and talk to this ganja goddess about her steamy relationship with cannabis, on and off set.
When did you start smoking cannabis?
Vicki Chase: I started experimenting with weed when I was 13 or 14 but I probably didn't become a regular toker until I was 16. It was the thing to do with my boyfriend at the time. Let's just chill, watch a funny movie and get high. It puts me in a happy-go-lucky mood where nothing else matteres. I loved feeling high and horny because in that state of mind I'm very present and all of my senses are heightened 100 percent.
Can you tell me some of those early experiences?
Vicki Chase: One time, my boyfriend and I didn't have a house for us to go to, so we decided to go to the park. We were there hanging out smoking our weed when we noticed across from the park was an abandoned hospital. We wanted some privacy so we go check it out. We broke in through one of the windows right above the curb. It was already broken, so we easily got in.
It was really creepy. It went from "I'm so excited" to "Uh-Oh this is a bad idea". We were in the basement and I looked back and the window was up high. Luckily my boyfriend was very tall and strong. He lit up to get me to relax, and once I did, we started to explore and found empty rooms with a few beds. Since I was horny to begin with, we had crazy sex on one of those stretcher beds. It was very exciting and nerve-wracking at the same time, what was going to pop out, a ghost? It was like an X-rated Scooby Doo episode!
So, sex and cannabis are a perfect match for you.
Vicki Chase: Sex is the best with weed. It's all a state of mind; you have to be happy and in the mood when you want to have sex. When you smoke pot it heightens everything, and if you're in a relaxed state of mind you're open to it.
I definitely loved to be kissed when I'm high. I can focus on my pleasure, my mind is clear to have intense orgasms and give as much pleasure back.
Sex is the best with weed. It's all a state of mind; you have to be happy and in the mood when you want to have sex.
What is your preferred method – smoking, vaping, edibles?
Vicki Chase: I love my flowers and I enjoy taking the time to smell them, grind them and roll them up. It's the cleanest way for me and we've all done the bong and the pipe thing in college and they get filthy and disgusting, so this is how I enjoy smoking up.
I've done edibles before but I'm very careful with them, I think everyone should be careful with them. I once had half a cookie, I didn't think it would knock me out. I was in bed, and the room was spinning. Usually, when I eat edibles it's before a long flight, but you have to time it right, so yes, I tread lightly with the edibles.
Other than enhancing your sex life – does cannabis offer you any other medical benefits?
Vicki Chase: Definitely. Cannabis helps me unwind and relax. Sometimes after I've been shooting all day and all night, it's hard to turn off the body and brain, and sleep is something that I hold dear to keep looking fresh and young. So I definitely use it for a good night sleep as well as peace of mind.
Is cannabis use common in the porn industry? How about on set?
Vicki Chase: Being that it's legal in both Los Angeles and Las Vegas, the two cities where big adult entertainment companies shoot, I'd say it's very common for performers to toke before a scene or vape on set. For some people, it helps relieve the inhibitions and gets you in the mood, but I can't say it's for everyone. You don't want red eyes in front of the camera, and pot affects each person differently. Some men love to have sex after smoking, while others find it takes away from sensation or gets them paranoid. But more performers at this point indulge than not.
Thanks so much for sharing your cannabis experience with simLeaf.
To find out more about simLeaf and how you can learn to grow cannabis right on your phone or tablet click the image below. Happy Growing!